Consult a Doctor or Pharmacist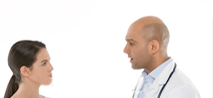 We provide free and confidential consultations with licensed Doctors and Pharmacists.
Free Shipping

Your order is shipped to you free of charge using USPS Priority mail, Royal Mail or Vanuatu Post with a tracking number and signature required on delivery receipt
Refund Policy

Returning prescription items
If your prescription order was damaged in shipping, please call us immediately at 1-888-509-2510.

Damaged, Defective, or Incorrect Items
We will be happy to replace or refund for the damaged/defective/incorrect items in your order. In some cases, we may request that you send the damaged/defective/incorrect items back to us, while in other cases we will request that you dispose of the items appropriately. Please do not throw away your damaged/defective/incorrect items until your have spoken with a Customer Care Specialist. To have this issue resolved in the most time efficient manner, we ask that you contact a Customer Care Specialist at 1-888-509-2510. Please include your order number, the names of the items damaged or defective, and your preference of a refund or replacement order.